Additional Services in Wasilla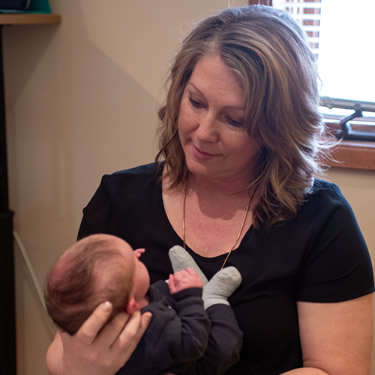 Saliva and Hair Analysis
Because our office assesses the physical and chemical components related to your function, we offer the VIBE Remedy tests with a complete report of findings and solutions. The more that we learn about how your body is functioning, what nutrients it may be lacking and what toxins are creating issues…the better we are able to apply natural healing principles. Combining this knowledge and solutions with Chiropractic adjustments improves your healing capacity.
It can be used on littles as young as 2 weeks old (provided they have some hair and/or nail clippings:). Using hair and saliva samples, we perform trusted and effective Bioresonance testing to scan the body for specific ailments and sensitivities. We also offer herbal and homeopathic remedies that help address findings, all of which are chosen based on years of experience and relevant data.
Ruby Ribbon Shape Wear: Your Healthy Bra Alternative
After working with so many women throughout the years with chronic upper back and neck pain issues, adding a shape wear line to reduce stress and damage from bras was essential! We offer personal fittings and have a large sampling to try on. We guarantee that once you feel the ease and of comfort of this line; you won't want to wear a bra again! We fit sizes 32-50 A-O cups! Everyday and nursing wear.
Young Living Essential Oils and Body Products
It is crucial to know and understand that the products we use on our bodies have an effect on our endocrine (hormonal) system and can contribute to ill health. After using YL products for herself and family for 12 years, Dr. Stacey brought them into the office to educate parents who are wanting to make better choices for their families!
Therapeutic Massage
Massage and Chiropractic care go together like peas and carrots! Life Family Chiropractic offers prenatal, deep tissue and infant massage.
CONTACT US »

---
Life Family Chiropractic Additional Services | (907) 373-4325